Did someone say
cookie consent dialogs?
A browser extension that helps you to remove those irritating cookie consent dialogs automatically
Download now
A powerful popup to manage all from a single place
Disable the extension if you would like to accept cookies in a specific page, contribute to the project, open settings to manage the exclusion list, help us rating the extension or start a conversation because you need help.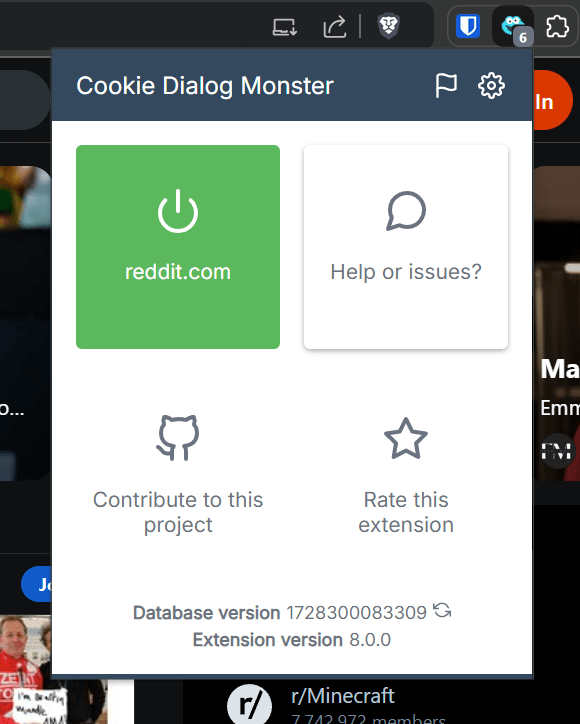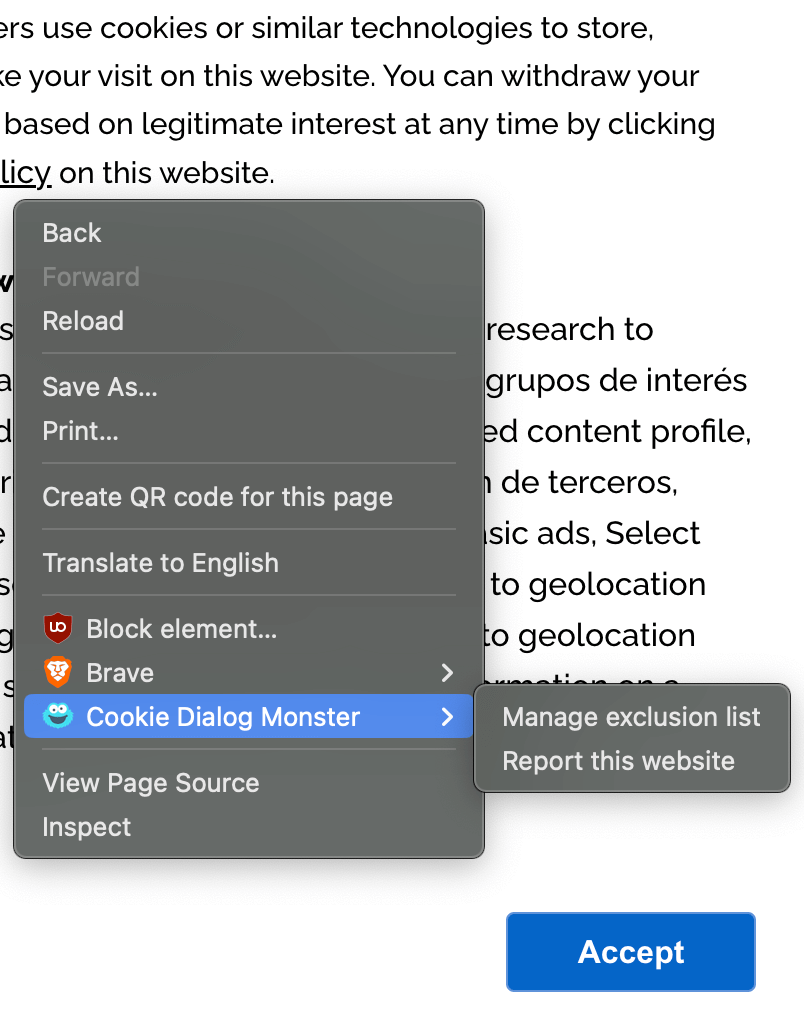 We are not perfect but we try
Report any page that works bad with our extension, just right-click anywhere on the page and press the report button. This will send us an email with all the information we need to fix the problem as soon as possible.
In the meanwhile, we highly recommend to temporarily disable the extension in those problematic sites.
Manage your exclusions
Clear, import and export your preferences with one click. Users have full control over which websites should be exempt from the cookie consent dialog removal functionality.
This feature is especially useful for websites that have unique cookie consent dialog implementations or where the extension may cause unintended side effects.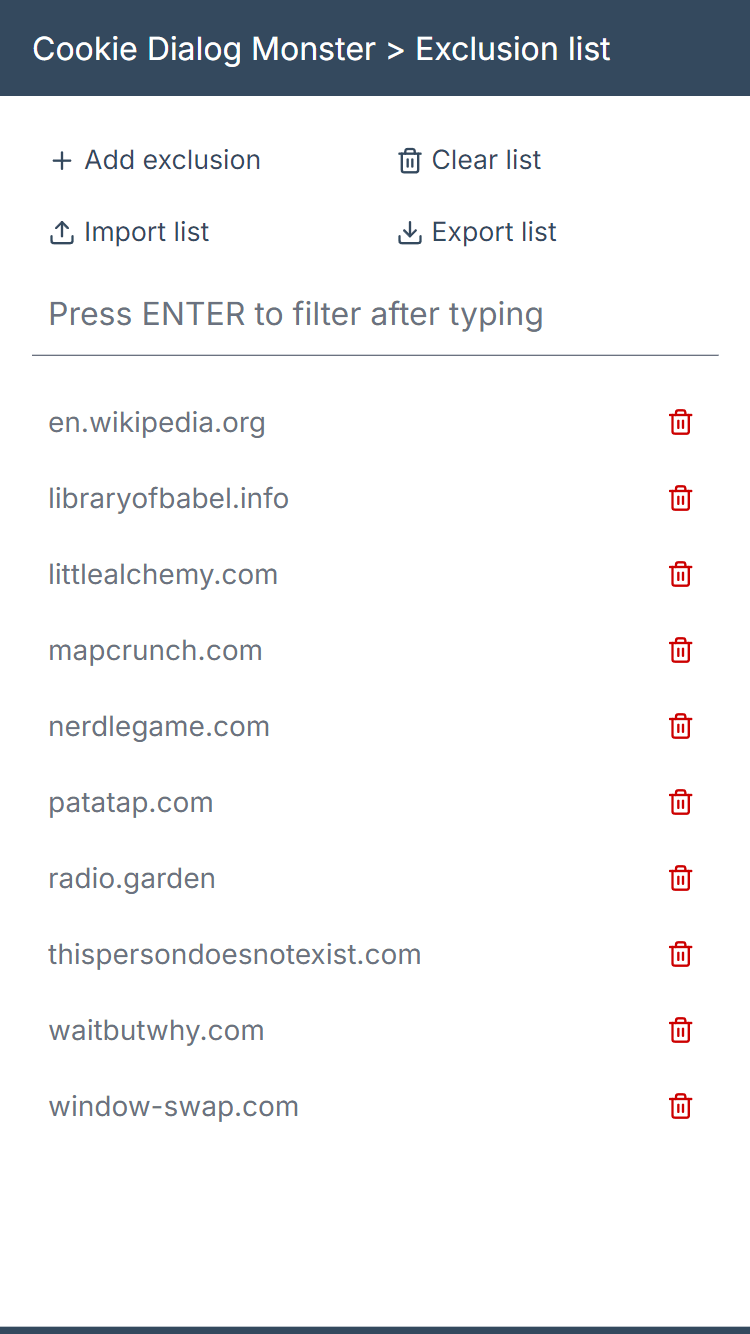 A better way to surf the Internet
Improve your experience as user surfing the Internet avoiding to click on those irritating cookie consent dialogs